What brings this community together
Lunch
Needs
Projects/Construction Sites
Olive Harvest 2017 We need a few more volunteers from about October 24 to November 7 for our Olive Harvest Team. Could you imagine to be in this team? We "work" about 5 hours per day. I write "work" because it is actually a nice, peaceful task and can be quite nice socially. We will also organize 2 great, vegetarian, cooked meals per day, breaks, and some sharing space in the evening. And we drop the 10€ contribution per day, which we normally ask from guests. Accomodation will be available in our dormitory if you need it. Write to us if you are interested: centoeoito108@gmail.com
Seeds
Blog Posts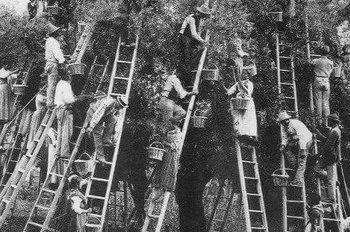 Olive Harvest 2017
written by Sam Rosenthal on Oct. 18, 2017, 2:09 p.m.
We need a few more people to help with this year's harvest. Would you like to join?
We will also be harvesting neighbours' olive trees which otherwise would be abandoned.
It is nice, sociable work.
We usually work 4 to 6 hours per day.
We will organise great vegetarian meals, and share with you our community life.
We need people from the 23 rd to mid November.
We have accommodation available in our dormitory – you can also camp.
Please ...
read more